Local soup kitchen keeps people fed during the holiday season
By Shauna Golden and Jenelle Cadigan
Only a few miles up the road on Dixwell Avenue, volunteers spend time cooking large meals at the Christ Bread of Life Soup Kitchen.
According to manager Lucy Fernandez, the soup kitchen - formerly known as St. Ann's Soup Kitchen - provides meals to anywhere between 50 to 150 homeless, unemployed and underemployed people a day.
Fernandez greets each person by name, with a bright smile on her face, as they walk through the door.
"We feed them on a daily basis, from Monday through Friday and we serve them lunch. We serve them a full course meal, which would be with a starch, a soup, a vegetable, a meat and dessert," Fernandez explained. "It's like a restaurant."
Aside from serving people home-cooked meals, the volunteers at the soup kitchen also offer access to a food pantry. The pantry is stocked with various canned goods and other non-perishable food items.
"Every Friday, we give them bags of groceries. They get on a list. For the holidays we give them a special meal. If we have any coats, as part of a new program, we give them clothing and coats," Fernandez said.
And since the kitchen is closed on Christmas because it's an official church holiday, Fernandez thinks ahead to make sure no one goes hungry.
"What I do is I bag food to take with them. So what I will do is, I make them a big holiday dinner the day before. And then I give them the bags to make sure they have food," Fernandez said.
She also communicates with other local churches to see who is going to be open on days like holidays.
"Other churches give us flyers, so we give flyers out. No one goes without eating that day ... nobody goes a holiday without eating," Fernandez said.
Aside from food, Fernandez says the most important thing they give to the individuals is a sense of hope.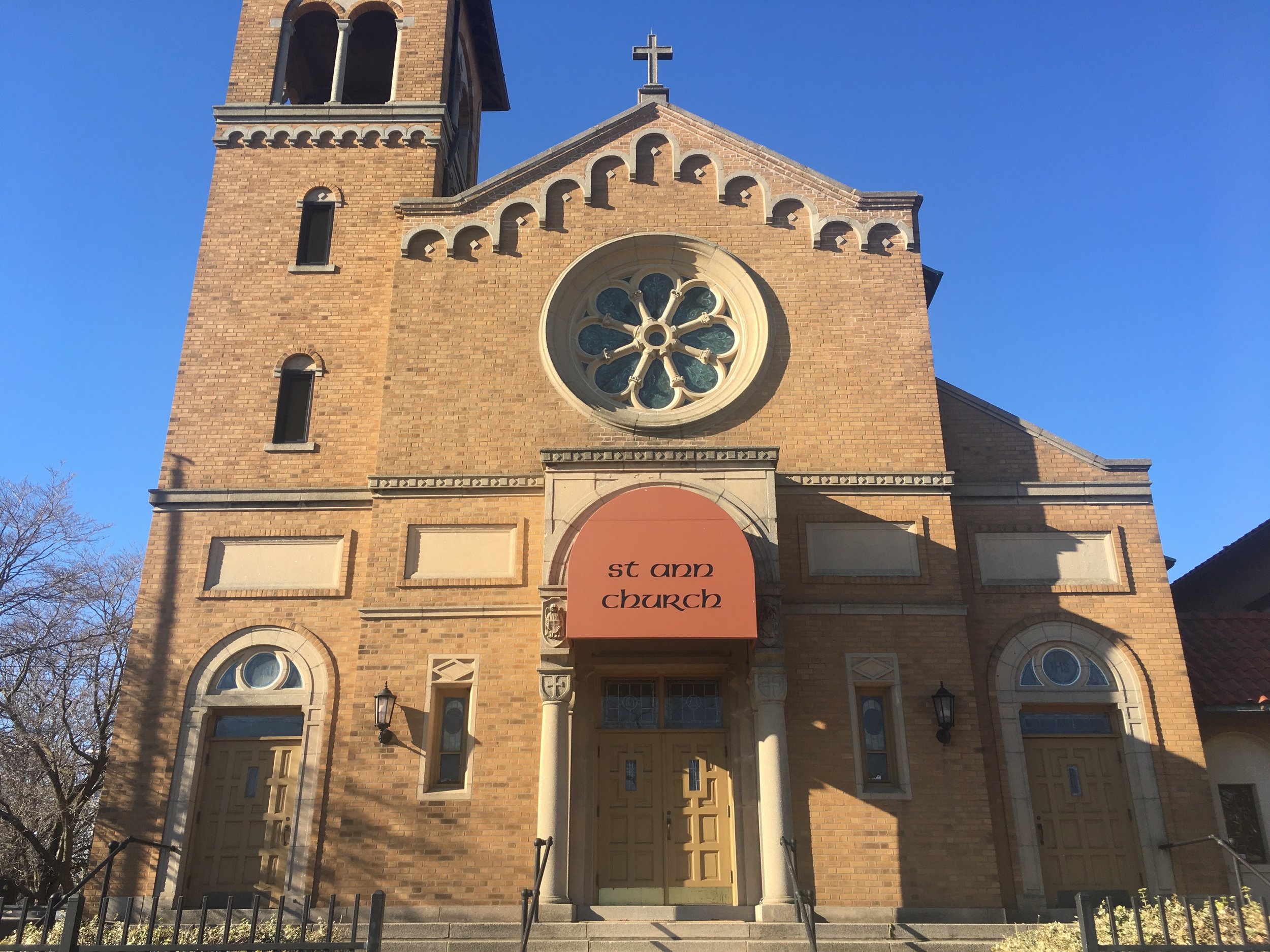 "We speak to them and encourage them and build them up. We're friends to them. I don't want just know a face, I want to know their name, I want to interact with them." Fernandez said. "They're already suffering, so we nurture them and we care for them."