Quinnipiac University athletics: a 'hidden' gem
When you arrive at a house and walk up towards the front door, what is the first thing you see?
Typically it's a front porch of some kind, leading up to the door. It's the first impression you get of the place.
Now when you think of a college or university, what is the first thing you think of? Many people might say something related to what they have seen on TV or heard in the media. It is common that it's something about an institution's athletic programs.
That's because athletics often act as the front porch to an institution.
"Any news is great news when Quinnipiac is in the media as it gets our name out there," Cody Carr ('18) said. "Since graduation, there have been people that ask me where I went to school. When I say 'Quinnipiac University, it's down in Connecticut,' they respond with one of two things: men's hockey or the polling institute. If that's what we are known for, that's what we are known for. But at least we are known for something."
A small, private university in rural Connecticut, Quinnipiac uses its successful athletic department as a captivating front porch.
And Quinnipiac athletics has a lot more going for it.
The Big Picture
Particularly at the division I level, a successful athletic department can be at the core of a multi-million dollar industry. There are many factors at play, but frequently athletics serve as that front porch, or first introduction for someone, to a college or university.
"Brand awareness," Quinnipiac's vice president for admissions and financial aid Greg Eichhorn said. "That's the biggest thing (athletics) do for us."
Vice president for admissions and financial aid
He says logo and name identification, or at the very least recognition, can go a long way.
Quinnipiac's athletic programs compete at the division I level across 21 varsity sports, in a variety of conferences. The men's and women's hockey teams compete in the Eastern Collegiate Athletic Conference (ECAC), the field hockey team in the Big East Conference, the rugby team in the National Intercollegiate Rugby Association (NIRA), the acrobatics and tumbling team in the National Collegiate Acrobatics and Tumbling Association (NCATA) and the remainder of the sports (basketball, soccer, baseball, etc.) in the Metro Atlantic Athletic Conference (MAAC).
With the exception of the ECAC and the Big East, Quinnipiac teams compete in mid-major conferences. This has an effect on the strategic plan of an institution from an athletics standpoint.
Recruiting
Recruiting student-athletes is a competitive process. Trying to attract a skilled athlete to your college or university is sometimes beyond what you can control. Whatever one school is doing to get a commitment, it is likely another school is doing the same or better.
But when you sit back and look at Quinnipiac's recruiting, it is interesting to see whom it is competing with on the recruiting trail. And that differs based on sport.
For example, Quinnipiac women's basketball has been consistently better than its MAAC opponents for years now. Three league titles in four seasons, and three NCAA tournament wins, the success is at its pinnacle. As much as you can credit great coaching and outside influences, ultimately it comes down to the players on the court. Quinnipiac simply has more talent than other MAAC programs, and that is because of an entirely different recruiting pool.
"I don't think we went up against a lot of MAAC schools in the past few recruiting cycles," women's basketball head coach Tricia Fabbri said. "For our 2019 class it was pretty far-reaching in terms of where they were looking. There was no common thread in terms of competitors that we continue to see. I think we just know the type of player first and foremost that is going to help us get better within the system."
Quinnipiac is recruiting players that other MAAC schools can't even come close to landing. And that is because Quinnipiac has the success and pedigree to show for it.
"The stability of the coaching staff is key because the transfer rate is so high, and (recruits) see real stability in the staff and specifically the head coach that is committed," Fabbri said. "I think the real vision of what we are doing here, and that we can continue to compete and have success at the highest level. It's those young ladies that want those challenges and not go to a program that has been there, done that before. But instead come to a program that continues to aspire to do that is a real draw."
And of course Quinnipiac has the amenities as well.
The newly named Peoples United Center is a state-of-the-art, 185,000 square-foot facility located on the York Hill campus. The $52 million dollar building opened in 2007, formerly known as the TD Bank Sports Center, and still remains a clear recruitment tool for not only potential student-athletes but the fans as well.
"I've had season tickets since the first year they were available," Tracey Sweeney, mother of three Quinnipiac alumni said. "Our daughter was a student there at the time, and both our boys played hockey and we liked the game of hockey so why not go to hockey in your own backyard. Look at where they've come from. The following is great and the facility is great."
And that feeling rings true for just about anyone involved with the athletic facility, including its employees.
"Quinnipiac does a great job involving the local community in events," Carr, who used to work in the TD Bank Sports Center box office as an account representative, said. "Whether that is recognizing season ticket holders or holding youth nights at games throughout the season, they have it all."
Scholarships
According to the NCAA, 59% of athletes at the division I level receive athletics aid. That is, multiyear cost-of-attendance athletic scholarships. There are also academic scholarships that student-athletes can get, identical to the aid any other student at a college or university could receive.
"It is very different by sport and it is very different here than it would be at the biggest name institutions," Eichhorn said. "Student athletes do qualify for merit-based assistance on an academic level if they qualify for it. However in many cases the NCAA standards are higher than institutional. So sometimes it has to be reduced for NCAA reasons."
'Sports of emphasis' at Quinnipiac, also known as 'tier I' sports, are those that receive full funding, to the NCAA maximum, in many facets (scholarships, coaches, travel, uniforms, etc.) Prior to a 2009 Title IX lawsuit against the University, Quinnipiac had four 'tier I' sports: men's and women's ice hockey and men's and women's basketball.
Now following, due in part to a required consent decree issued by the federal courts, Quinnipiac has upped its number of 'tier I' sports to eight.
These teams include men's and women's hockey and basketball, as well as field hockey, women's soccer, and men's and women's lacrosse.
"There are other sports that are not among that list of sports of emphasis that may not get the funding at the maximum level that the NCAA permits simple because of reality," Rich Hanley, Quinnipiac's NCAA faculty representative and associate professor of journalism said. "It is a wish that every sport was funded to the NCAA maximum, but a school of our size would find it financially perilous to sustain that practice. It's just quite frankly impossible to do."
At Quinnipiac, there are both scholarship athletes as well as non-scholarship athletes, and under that broader umbrella falls walk-ons (students who try-out and make a team). However each team is able to assign its scholarship money in the best way it sees fit.
One option is to use what is called equivalency scholarships, in which coaches give partial scholarships to multiple players. The other option is called head count scholarships, where all offers are 'full ride' scholarships.
According to scholarshipstats.com, a site dedicated to breaking down NCAA scholarship rules and regulations, the current athletics scholarship maximums as allowed by the NCAA are as follows:
According to this site, however, basketball is the only head count sport that is also a 'tier I' team at Quinnipiac. In other words, aside from basketball being all 'full ride' scholarships, the other tier I sports are equivalency, where money can be allocated in different portions to different student-athletes.
Finances
Bottom line, athletics can be big moneymakers (and also huge investments) for universities; particularly ones that are NCAA contenders year in and year out, and especially those with huge media and television deals.
Yet Quinnipiac doesn't necessarily fall into that boat.
Remember back to that list of Quinnipiac sports and their respective conferences?
If you didn't notice, there was no mention of a football team. And if you know about the college football landscape, you would know there is no such thing as MAAC football. So where is Quinnipiac football?
Nonexistent.
In its 89-year history, Quinnipiac has not had a football team. Football is one of the largest moneymakers for colleges and universities in terms of athletics, yet Quinnipiac operates without one.
But the reasons as to why may differ depending on who you ask.
"There are all sorts of legends about why we don't have a football team. One, that has not been documented so it is just myth, is that the person who donated the land did not want us to have a football team so put a restriction in. But there is no evidence of that, it is just lore," Hanley said.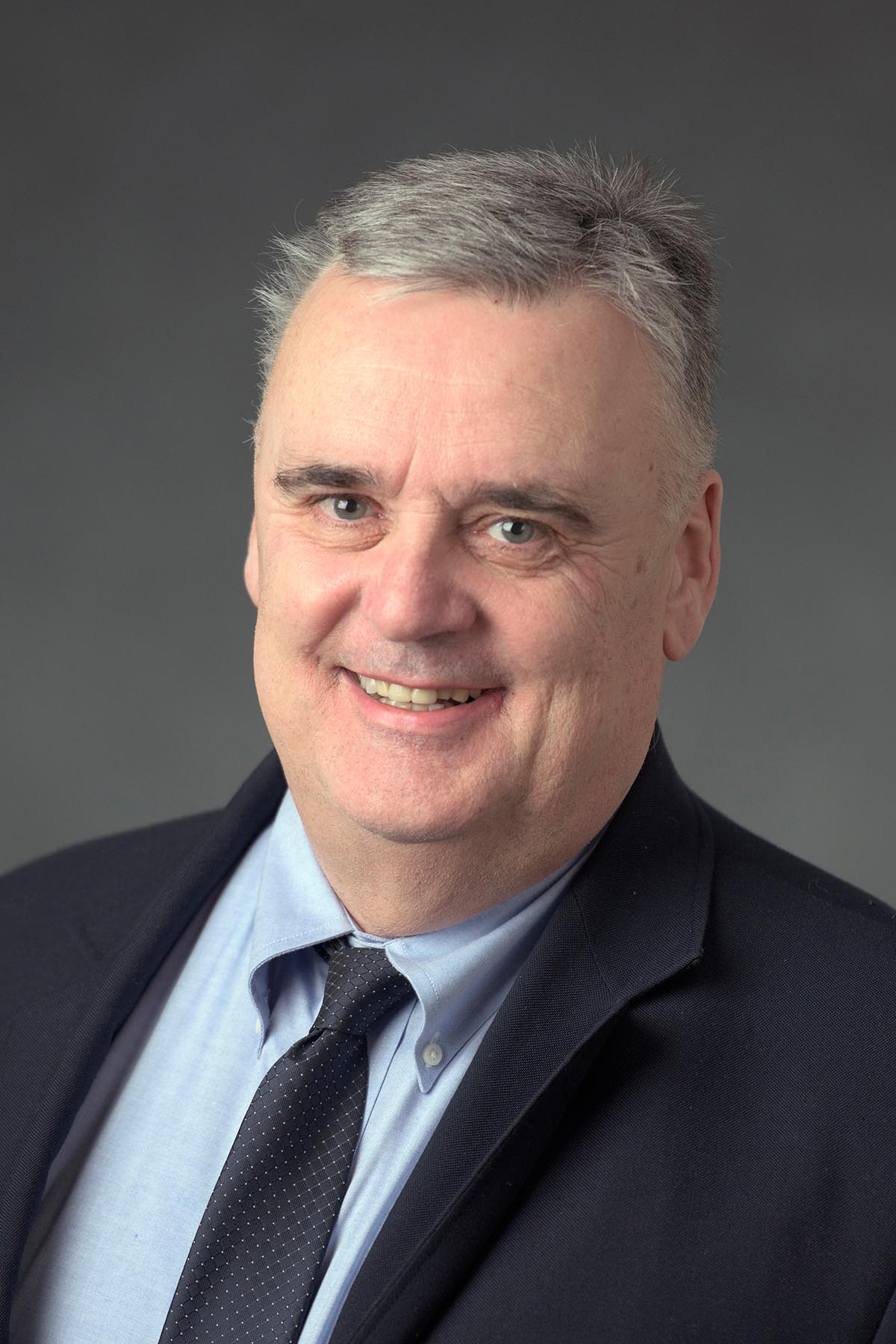 NCAA faculty representative and associate professor of journalism
"But to me the reason is that football is an extraordinarily expensive sport. If you are a relatively new entry in college division I as we are, starting a football team would be a catastrophic mistake because it would cost too much money and too much support in terms of compliance and recruiting but most importantly in terms of facilities. So this university continues to make a wise decision by not adding a football team," he said.
A small school with no football team, the revenue breakdown is in no way the same as a large university with football as a long lasting tradition. And Quinnipiac being private, it doesn't have to release its financial information to anyone.
However the Knight Commission, an independent group with a legacy of promoting reforms that support and strengthen the educational mission of college sports, according to its website, has released plenty of data that analyzes division I sports at colleges and universities across the country.
Take a look at this chart of 'Where the money comes from' at division I private institutions:
According to an article written by Desmond Connor of the Hartford Courant in July of 2017, Quinnipiac University has a $25 million dollar operating budget for athletics. According to that report and in turn the chart above, Quinnipiac would fall under the second to last column on the right: division I, no football, top half $18-$50 million athletic budgets.
To dissect that further, look at the key on the right. Each section of the cylinder is color coded.
It is clear that a majority of the money from an athletics budget at a division I school with no football comes from within the institution. This should not be a surprise.
But what may catch you off guard is the difference in 'red' percentages across the columns. In essence, the first three columns (FBS football schools) receive a majority of their athletics budgets through generated funding (ticket sales, donor contributions, TV agreements, etc.) whereas the remainder of the schools (FCS and non-football schools) fund their athletic budgets through institutional subsidy.
Now have a look at 'where the money goes':
This chart is different from the first in that it is generally comparable in percentages across the board.
In other words, division I private institutions spend their money in generally the same places and the same percentages of the total budget (not dollars, because operating budgets vary largely in size).
For example, an FBS school with a $100 million dollar athletics operating budget (second column in from left) may spend 10% of its budget on game expenses and travel (purple), where a school like Quinnipiac in the non-football, $25 million dollar athletics operating budget (second to last on right) would spend 10% of its total budget on game expenses and travel as well. Of course the value of 10% will be different as the budget number is different, but the percentages are the same on average.
So what does this mean?
Essentially, despite the size of a school, its geographic location or even what sports it does and does not have, the spending is proportionally the same across the board. However it is the presence of a football program that affects 'where the money comes from' in funding an athletic department's operating budget.
It takes money to make money, and that is what big time football schools do. But that system just would not work at Quinnipiac.
The Scope
For a small school of nearly 10,000 undergraduate students and not in the direct suburbs of any major city, recognition can be tough to come by. Thus using a successful athletic program to its advantage, Quinnipiac is doing things right.
What is pivotal is buy-in from the top down.
"Quinnipiac values athletics. Our new president has said that publicly on a number of occasions, and her attendance at a number of athletic events shows that she is interested in athletics serving as part of our public presentation to the world," Hanley said. "It's a way that binds the community of Quinnipiac into a single nation. It also gives folks outside of Quinnipiac access to our University by attending games and reading and watching our athletes through public media including social media."
But its success through athletics, such as the women's basketball teams run to the Sweet 16 in March or the men's hockey team's two national championship game appearances in the last six years, that is crucial to name recognition and makes a lasting impact.
It's these successes that teach people across the country how to spell and pronounce Quinnipiac.
And it's these successes that shape what Quinnipiac's front porch looks like from afar.
Note: Quinnipiac athletic director Greg Amodio and senior associate athletic director Billy Mecca did not return requests to be interviewed for this piece.