Quinnipiac Is Urging Students to Turn In Their Vapes
Dante Turo
HAMDEN – Quinnipiac is finding ways to urge students to quit vaping. The university understands that quitting vaping, which includes nicotine and THC, can be hard, so they're looking for ways to make things easier for students to do just that. The first step? Having students throw out their devices.
On Wednesday, September 18, Quinnipiac Health and Wellness hosted an event where students can visit the Carl Hansen Student Center to exchange their devices for something from the book store. These items included water bottles, hats, and lanyards.
One Quinnipiac student believes it was smart for Quinnipiac to allow students to hand in their vapes with no questions asked.
"There's a huge epidemic of people juuling these days, whether it's college or high school as well," Jordan Amstey said. "Both my parents are English teachers, actually, so they get it all the time in their classroom.
Kevin Parker from the Health and Wellness Department believes this event is a step in the right direction for students who are addicted to vaping.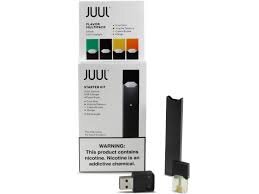 "We generally just want to capitalize on the momentum of the things that are happening nationally," Parker said. "Especially when it's related to some sort of wellness issue that we can help tackle here for students."
All the Juuls and vapes will be recycled and used for an art piece that Parker can display to students when the university holds future events. He's hoping this will continue to inspire students to turn in their vapes.